Should you require stronger security fencing options then Palisade fencing is your next option.
They are durable and cost effective. Available in swing or sliding gates. Offered at heights of 1200 to 3600m with our range of security spikes.
Palisade fencing is design to accommodate V and W pales with security spikes to suit.
It is available in two styles, the traditional W pale were the head of the bolt is concealed in the profile for maximum security and the V pale for general purpose installations.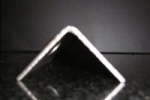 V Pale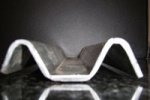 W Pale

Trident

Swallow's Tail

Spearhead

Devil's Fork

Spearhead

Straighthead